NEW! Updated Back to the Future Mega Model Build
Back to the Future fans, check out this new detailed LEGO model build of the famous modified DeLorean time machine! A big upgrade from the already awesome IDEAS Time Machine build from 2013, this brand new build has 1872 pieces and includes even more awesome details that fans will love!
The finished LEGO Back to the Future Time Machine has a smooth surface, giving the model a great look for display.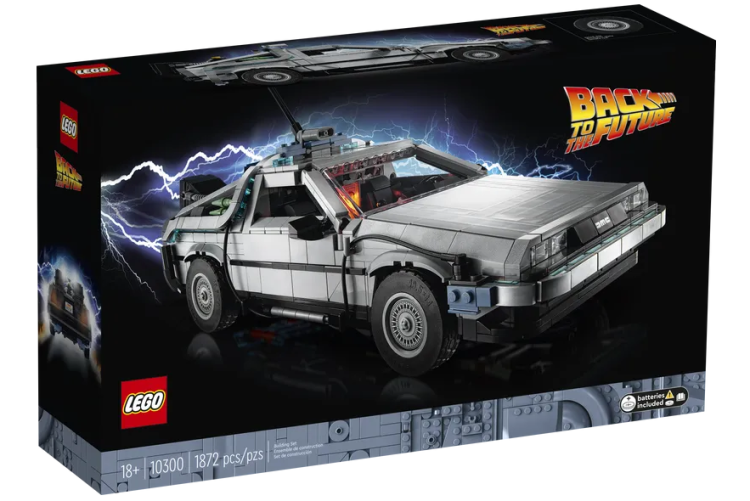 And you can pick which time machine you'd like to display, because with this kit you can choose to make your DeLorean in three different styles! Your DeLorean can appear as it did in Back to the Future with lightning rod and plutonium power, Back to the Future 2 with pivoting wheels and Mr. Fusion power, or Back to the Future 3 with hood-mounted circuit board.
Other fun details include opening gull-wing doors, light-up flux capacitor, and swappable license plates. This set also comes with two minifigs: Doc and Marty.